Extracurricular Activities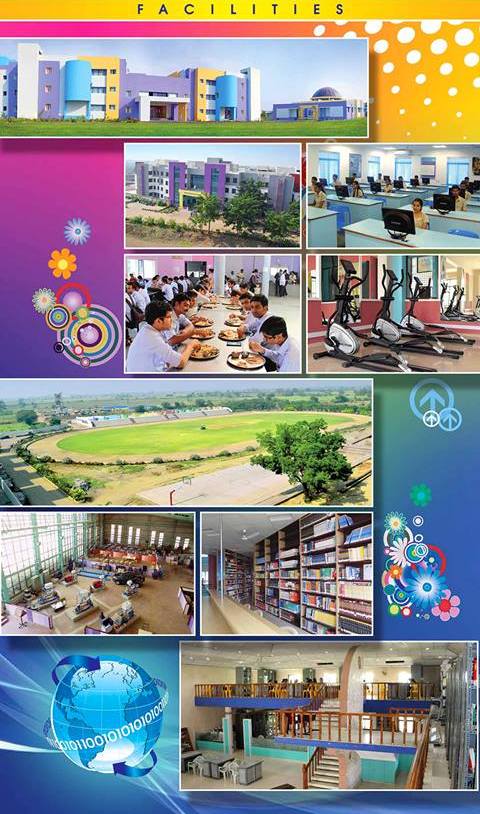 Sports
At UTU, Sports occupy a pivotal role in providing an all-round development to the students and provide a forum for interaction amongst themselves, with the rest of the University community as well as with outsiders. The University Sports Wing provides excellent opportunities and facilities in a variety of outdoor sports and indoor games.
Gifted talents are encouraged through various competitions. Major annual events organized by the Sports Wing include the Annual Sports which are essentially inter-institutional competitive events. In addition, several other competitive events and games are also organized at the inter-hostel, inter-class and inter-faculty levels. Through their energetic and active involvement with curricular and extra-curricular activities, the students of UTU have won many laurels.
---
UTU offers a huge set of activities, with everything from indoor to outdoor games. The Sports complex of UTU has badminton, volley ball and basket ball courts, football & cricket ground. Resources for other indoor games, like carrom, chess and table tennis are also available. Students play competitively in national leagues and take part in friendly fixtures against other institutes and universities, at state and national level tournaments.
Sports Meet is held annually in the winters (February-March) wherein all the institutes of UTU host indoor and outdoor sporting activities for students and faculties.
So, whether you're an award-winning athlete or an ex-couch potato, there's bound to be something for you.
---
Sports Wing Co-ordinators
Role :
To conduct the intra and inter college competitions
To coach students for participation in state and national level tournaments.
To encourage/motivate students to participate in sports and fitness activities
Co-ordinators
Contact
Mr.Sunilkumar L Gamit
sunil.gamit@utu.ac.in
9913703708
Mr. Trushar P Patel
trushar.patel@utu.ac.in
9427380404
---
Facilities
Sports Wing Committee
The UTU Sports Wing Committee comprises of representatives of all constituent institutes/departments of Uka Tarsadia University.
SI.No

Name of college

Name of Faculty

Mobile Number

Email.Id

1)

Shrimad Rajchandra School of Sports(B.P.ed)

1)Mr.Sunilkumar.Gamit

2)Mr.Trushar. Patel

9913703708

9427380404

2)

Pharmacy College

1)Mr.Avinash Khadela 2)Mr.Bhavik.Satani

3)Mr.Amit Chaudhari

4)Mr. Zeel Naik

9726242482 9724926864

8758107188

8469535566

3)

Nursing College

1)Mr.Jinto Philip

2)Mr.Manjunath Beth

9106516642

8411928132

4)

Physiotherapy College

1)Mrs. Rajal sukhiyaji

2)Bhavik.Jhaveri

9712760230

9913752456

5)

M.C.A(SRIMCA)College

1)Mr.Vivek.Fumakia

9601050355

6)

Bio-Tech (C.G.Bhakta)College

1)Mr.Harsh.Desai

2)Mr.Rushabh Shah

9510587464

9512487799

7)

Applied Science Maths,Physics,Chemistry

1)Mr.Anand.Patel

2)Mr. Hitesh Rajput

3)Mr.Nikhil.Choksi

9998579879

97275616179427589909

8)

B.B.A & B.Com College

B.V.Patel College

1)Mr.Taral.Patel

2)Pallavi Chauhan

8866374551

9429857623

9)

BMIIT College

1)Mr.sandip.delwadkar 2)Mr.Manish.vala

9328719610

10)

C.G.P.I.T College

1) Mr.Jay.Patel

2)Mr.Brijesh Naik

7621946204

9725017590

9586137378

11)

M.Com Integrated College

1) Mr.Nilay.Panchal

2)Mr.Gaurang.Pandya

9601862842

9978610687

9979235371

12)

M.B.A (Srimca) College

1)Miss.Bhoomi.Patel

2) Ms.Kruti Bhatt

9099860251

9558029613

13)

Architecture Collge

1)Mr.Manan Gandhi

2)Mr.Pritesh more

9033712716

9726006294

Pritesh.more@utu.ac.in

14)

Diwaliba College

1)Mr. V.K.Shah(Prin) 2)Mr.Mithilesh Yadav

3)Mr. Vishal.Prajapati

9428176217

8238357459

9726679808

9033616271
Out Door :
Open play ground with audience seating capacity of around 3000 persons for variety of sports
Cricket ground Tuff wicket of length 20.12 m and width 3.05 m.
Standard Basket Ball Court of length 28 m and width 15 m.
Volley Ball Court for 12 players both sides 18 m to 9 m, height of pole 2.24 and 2.43 for women and men respectively.
Foot ball ground standard court with goal posts.
Hockey sticks, balls and other sports equipments are available in sufficient quantity at the School of Sports for students of the University.
Kho-Kho length 29 m and 16 m with 2 poles.
Kabaddi play grounds for boys and girls.
An international measurement 400 metres track along with running blocks, relay baton, jumping pit (high Jump) Pole vault, hurdles, shot put, discus, hammer throws.
Indoor :
Indoor badminton and tennis courts are available at the campus. Table tennis facilities are available at Physiotherapy College, Management College, boys hostel and girls hostel.
Carrom and chess boards are available at various department of university.
Modern body building and physical exercise equipments like parallel bar, balancing bar, horse bar, etc. are available at Gymnasium at Physiotherapy department.