President's Message

Mr. Shailesh R. Patel
President
Uka Tarsadia University is an institution, rich in history, academic excellence, and leadership. The success of Uka Tarsadia University resides in dedicated staff, robust student body, and outstanding faculty members. Our campus is one of the centers of excellence offering a wide range of experiences, opportunities and cultures. It is my pleasure to work closely with the thousands of people who are a part of the tradition held at Uka Tarsadia University. I welcome those of you who want to learn more about the University and look forward to be a part of it. This academic year, we aim our efforts in the direction of strengthening the educational and research programs of the University.
Provost's Message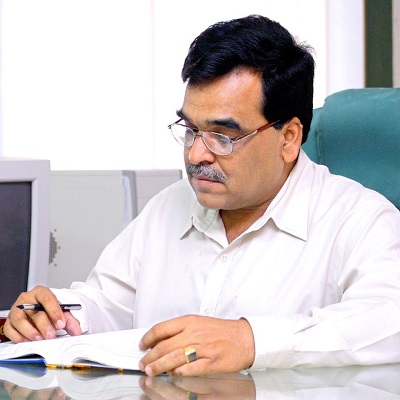 Dr. Dinesh R. Shah
Provost
Welcome to Uka Tarsadia University.
---
UTU is one of the leading State Private Universities of the country. We believe in nurturing talents, skills, leadership, values and ethics among students. Our strength lies in experienced and talented faculties, versatile student body, skilled staff, and advanced infrastructure. We provide an academic ambience of international standard and prepare the students for local and global challenges .Our educational history is enriched with empowered student body in various fields and activities. At UTU, the student fraternity comprising more than five thousand hails from Gujarat and other states of the country.
We offer a challenging and intellectual environment with fifty three Undergraduate and Post Graduate degree programs in more than eight fields of study as well as opportunities for involvement in innovative research projects and life enhancing community service. I invite you to explore UTU whether you are a prospective student, a community partner or happen to be one of our ten thousands alumni. UTU is your lifetime resource. Your visit to the campus or the website will be our pleasure.